5 Happy Things – #31 – March || Life Lately
Well, March, you feel like you were only days ago. How has it been almost a month and a half since some of these things happened?! I seriously struggled to get this month only down to 5 Happy Things, because there were simply so many great moments to look back on. From hanging out with friends to exploring the city to planning holidays to my mums first ever time at a blogging event. I don't feel like I really stopped in March. (Hey, not that I'm complaining, I'd rather be a busy bee than not!). So before I ramble on in this intro too much, here are five happy things that made my March pretty darn awesome…
"Ahoy Captain!" – Becky & I Rented A GoBoat
Now, I'll try and keep this slightly more brief than normal. Mostly due to a half-finished post I'm planning on sharing shortly. "Why the delay?" You might be wondering, well, I took about 300 photos on the day and editing them down has taken far longer than first thought. Anyway, towards the end of March, for the first time in quite a while, Becky came down to London for a visit. Now, we got up to our normal trouble causing, laugh a minute, wine drinking ways. (& squirrel befriending, we almost always end up befriending squirrels…) What was a little different about this trip was on Sunday morning we booked to go on a GoBoat. If you're not familiar with the concept, well it's pretty unique. You rent a boat for one or two hours to go on your own self-drive adventure through London's canals. You can have up to 8 passengers on a boat, and you're welcome to bring your own food and drink too. We had a great time, and we're already looking at booking again in the summer. Only, this time, we'll be more prepared and pack a picnic the night before…
Booking A Holiday To Greece
Excuse the photo from back when I flew to Glasgow a little while back, but I thought it would to better than me putting a gif in here. But, that aside, Leah and I only bloomin' went and booked a week away in Greece. Not just is it going to be a well needed week of relaxation away from London, but we went as extra as we always do and booked somewhere 5* and all-inclusive. Needless to say, most of our plans for the holiday involve sunbathing, eating too much and having one too many glasses of wine. I've not been on a properly chilled out week in the sun in what feels like forever so to say I'm excited is an understatement. Apologies in advance if I end up being that annoying "worst ways to spend a Monday" person on Instagram…
A Girls Day With Mum ft Her First Ever Blog Event at Moonpig
Mummy Mac is really supportive when it comes to my blogging. She's become someone who's not minded me taking too many photos of food before anyone takes a bite. And, who will happily take the extra 15 or so photos knowing exactly what I mean when I ask her to take "a photo" for me. I mean, she's supportive in almost everything I do, but it's great that she's really taken the time out to understand what it means to me and why. So when back when an invite to the #LoveStartsWithMum event at Moon Pig dropped in my inbox, she was keen to come along with me. (If a little nervous, but that's just her…). When it finally came around in March we got dressed up and spent the Sunday at Moonpig HQ in central London. (If you click the pink hashtag you can read about it in more detail!). After swinging by home, we'd found ourselves with the evening free so I took the opportunity to treat us both to dinner and a drink or two at Brewdog. A fantastic end to a fantastic girls day!
Getting My Paws On The Blue Blood Palette
If you've read my blog before, or if you've checked out my beauty tab, this will already be clear. But, if not; My name's Franny Mac and I'm a Jeffree Star Cosmetics addict. So when I saw that the next palette in the Blood Sugar formula, Blue Blood was launching you know I had to have it. And, I'm also the kinda person who has not used her own copy of this palette yet because she's not taken enough photos. Which I should be more ashamed about than I am to be honest. In previous launches, I've missed out and had to wait for the next restock. (Which always feels like a million years to wait!) So this time, I know that as soon as my photos are done, I can start rocking some blue eyeshadow looks and maybe even share a review with you lovely lot. I mean, Ocean Ice is just calling my name…
Exploring The Japanese Gardens at Holland Park
With the weather getting a little better in March, I finally got to do some more exploring of my new local area. So when I went on a walk past Westfield and found myself seeing signs for Holland Park, I decided to see just how long of a walk it would be to make it there. Well, a modest 30 minutes or so I found myself at Holland Park ready to explore. If you've not been to Holland Park before, it's a gorgeous public park surrounded by some of the most "goals" properties I've ever seen. (It's not just me who loves Victorian townhouses, right?). Anyway, inside the 54-acre park, there are all sorts to do. From theatres to food to woodland to more manicured gardened areas. You really could spend all day there. My favourite area of the park has to be these two gardens where you'll find peacocks wandering around free around the pond filled with Koi Carp. It just feels so relaxing and definitely somewhere I'll be spending more time in the summer months!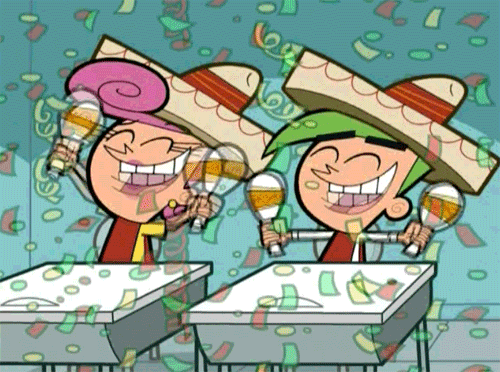 What's making you happy lately?
Find me on;
Bloglovin' | Twitter | Instagram